An Important Topic that is Better to Discuss with Your Japanese Date at the Beginning of Communication If Your Purpose is Marriage
Tips for Men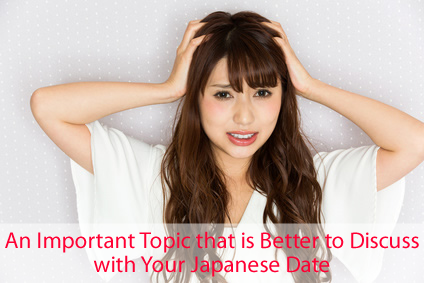 An Important Topic that is Better to Discuss with Your Japanese Date at the Beginning of Communication If Your Purpose is Marriage
I came across the "March for Our Lives" at Baltimore City Hall last Saturday. There are many parents and children who are calling out for child safety in schools with no guns. As a mom of a 9 year old, I feel much sorrow for the children's lives lost. And, I pray for peace of all children who are the victims of the gun shooting in Florida.
I do not want to discuss about political matters in the US, since I am an immigrant and I don't have a vote in the US. However, as a matchmaker, I would like for you to discuss with your Japanese date the following things during the early stage of dating.
If you have guns, please let her know how you treat them.
If you have guns, please discuss about the necessity and safety.
If you are not a gun holder, please discuss about how you stay safe.
Japanese women are from Japan which is one of the safest countries in the world. The crime rate in Japanese is very low. Having a gun is illegal in Japan, so only police officers or some specialists have guns. Japanese women don't know that gun ownership in the US is very high and common, and would never believe that Americans would have them in their bedroom.
If she finds guns in your house when you are not there, without knowing that you have them, she will be very scared.
Discussing about this topic with your date during the early stage of communication may help her to feel more comfortable being with you.
Speed Dating Event in Japan on July 7th 2018
If you haven't planned to visit Japan, we recommend to plan on July 7th 2018. We will host a speed dating event in Tokyo, so you can meet manybeautiful Japanese women in Tokyo in one day. Also we can arrange individual meetings for you. I am sure this is a great opportunity for you if you really want to marry a Japanese woman within a year!
Speed Dating Preregistration: Register now, and you will receive the info early.
https://meetjapanlady.com/event.html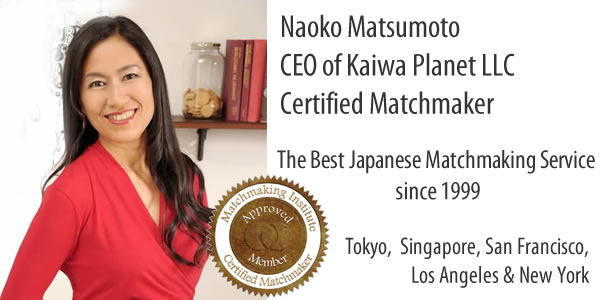 Dating and Matchmaking Service for Single Professionals and Japanese Women Established in 1999
We have been working as professional Japanese matchmakers for 18 years. We look forward to assisting you in finding your Japanese wife. Please click below to make an appointment for a Free Skype consultation if you are truly interested. We are happy to make an appointment with you after you have created your own profile. https://meetjapanlady.com/company.html

Naoko Matsumoto
CEO and Your Personal Matchmaker
Traditional Japanese Matchmaker